MIAMI-DADE COUNTY / BROWARD COUNTY / MONROE COUNTY

FLORIDA
EXPERT SMART HOME TECHNOLOGY SOLUTIONS IN THE MIAMI-DADE COUNTY / BROWARD COUNTY / MONROE COUNTY AREA
You don't have to live in downtown Miami to take advantage of the latest smart technologies in your home! We serve the Miami-Dade County / Broward County / Monroe County area with a wide selection of whole home automation designs that include lighting control, whole house audio, home cinema rooms and more.
Learn more about the most popular technologies we offer below!
Business Hours
Monday – Friday: 8:00 to 5:00
(24 Hour After-Hours Service)
POPULAR SOLUTIONS IN THE SOUTH FLORIDA AREA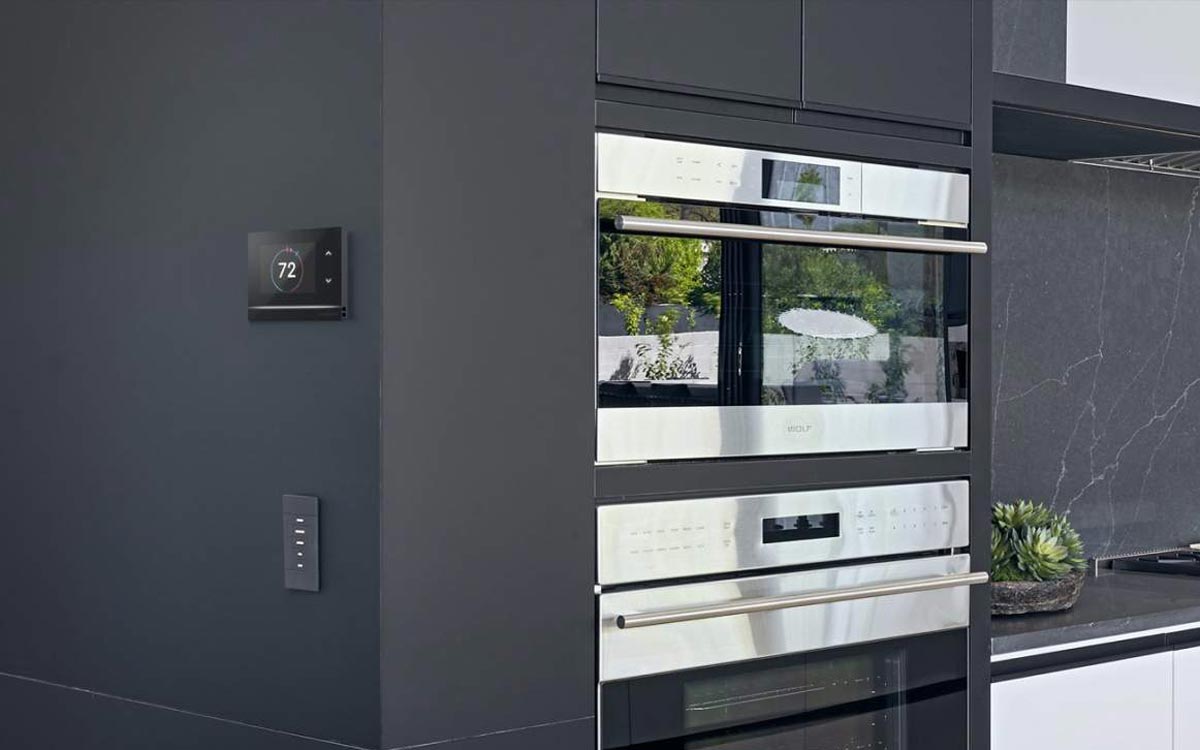 Home Automation Systems
Imagine a home that can anticipate your every need. A home control system with automated smart technology can make even the easiest of tasks that much more convenient. Through our home energy management tools, have your motorized shades lower at scheduled hours of the day or set your smart thermostat to adjust the temperature according to the weather outside. You won't have to think twice with these automated features handling things for you.
LIGHTING CONTROL
Custom-tailored lighting control allows you to change the mood of any area of your home to suit the occasion. Whether watching TV, dining or entertaining, one press of a button can create the ideal atmosphere you desire. For example, press 'Goodnight' to turn all your lights off or 'Pathway' to light the way downstairs. Smart lighting control also contributes to a safe environment by linking with the security system to turn all lights on if uninvited activity is detected.
NETWORKING
A network is a home's central nervous system for all communications and control. We'll help lay a solid and reliable foundation that's robust for today's technology and for tomorrow's. We will work with you to find a complete networking solution that satisfies all of your system needs including your TV, telephone, music, security, control system and mobile devices that are connected on the network in a smart home. A high-speed and secure network provides the functionality and protection you desire.
WANT A DIFFERENT TECHNOLOGY FROM THE ONES MENTIONED ABOVE?
Not a problem! We're a full service smart home automation company, so please contact us today to learn more about the different options.
Areas We Service
| | |
| --- | --- |
| Miami | Miami Beach |
| Coral Gables | Sunnyisle |
| Paradise Valley | 85253 |
| Pinecrest | Aventura |
| Scottsdale | 85255 |
| Coconut Grove | Brickell |
Schedule a Consultation
Have a free, no-obligation consultation with one of our smart technology experts.
HEAR WHAT OUR CLIENTS HAVE TO SAY...
"Greenhome Automations came into our home to install a Control4 system and it was like nothing we had experienced before with any AV company. They listened to our needs and designed a system that surpassed our expectations without breaking the bank."
- Fernando E.,
Pinecrest Homeowner